We have exhausted our HELP funds for 2023
Current Member Maximum: $325,000

A $10,000 HELP subsidy from Centennial Bank and FHLB Dallas provided a down payment on a home for Conway, Arkansas, resident.

​
FHLB Dallas has set aside $6.5 million of its 2023 AHP funds for the Homebuyer Equity Leverage Partnership (HELP) program. Through member institutions, HELP assists low-income-qualified, first-time homebuyers with down payment assistance and closing costs.
Please note that several changes have been made. Please refer to the 2023 Funding Manual.
FHLB Dallas disburses HELP funds to members on a first-come, first-served basis, one homebuyer at a time. Members may upload disbursement request submissions through the GrantConnect portal starting January 3, 2023. Access to the portal is for member financial institutions only. Contact Community Investment if you have questions or are unsure about your access.
HELP funds are available until the funds are exhausted or until December 31, 2023, whichever occurs first.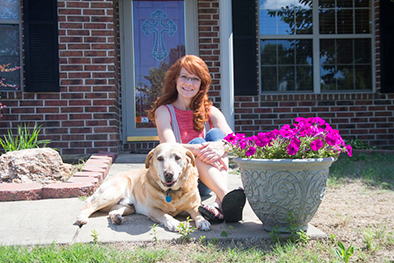 Participating HELP Members
Participating members are located within the state of charter origin and are listed in alphabetical order. Please note that members have their own underwriting criteria, lending area or may have reached their FHLB Dallas program cap within a given year.
---
AHP and HELP Subsidies
Watch how Red River Bank has made the most of AHP and HELP in the communities they serve.