VISION
Our trusted employees enrich our member-owned cooperative through strategic thinking,
smart implementation and embracing our shared communities.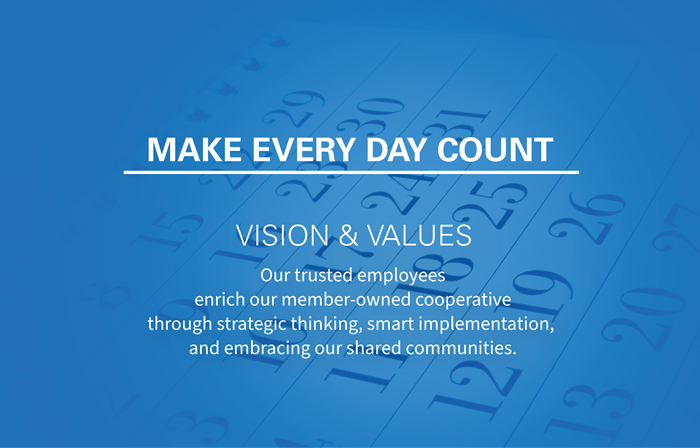 ---
VALUES
Members FIrst
We serve members with integrity and professionalism. As a trusted advisor, we meet their unique needs through customized solutions. When they succeed, we succeed.
Results Matter
We focus on opportunities that have the most impact. We think ahead and find solutions. We have a bias for action. We are tenacious and celebrate wins.
Own It
We take pride in our work. We listen well. By digging deeper and driving harder, we achieve the best possible results. We handle ambiguity well, and even when conditions are not ideal, we persevere.
Pursue Growth
We stay curious and open-minded. We learn rapidly and eagerly. By unlocking the potential in each of us, we grow as an organization. We innovate, embrace and drive change.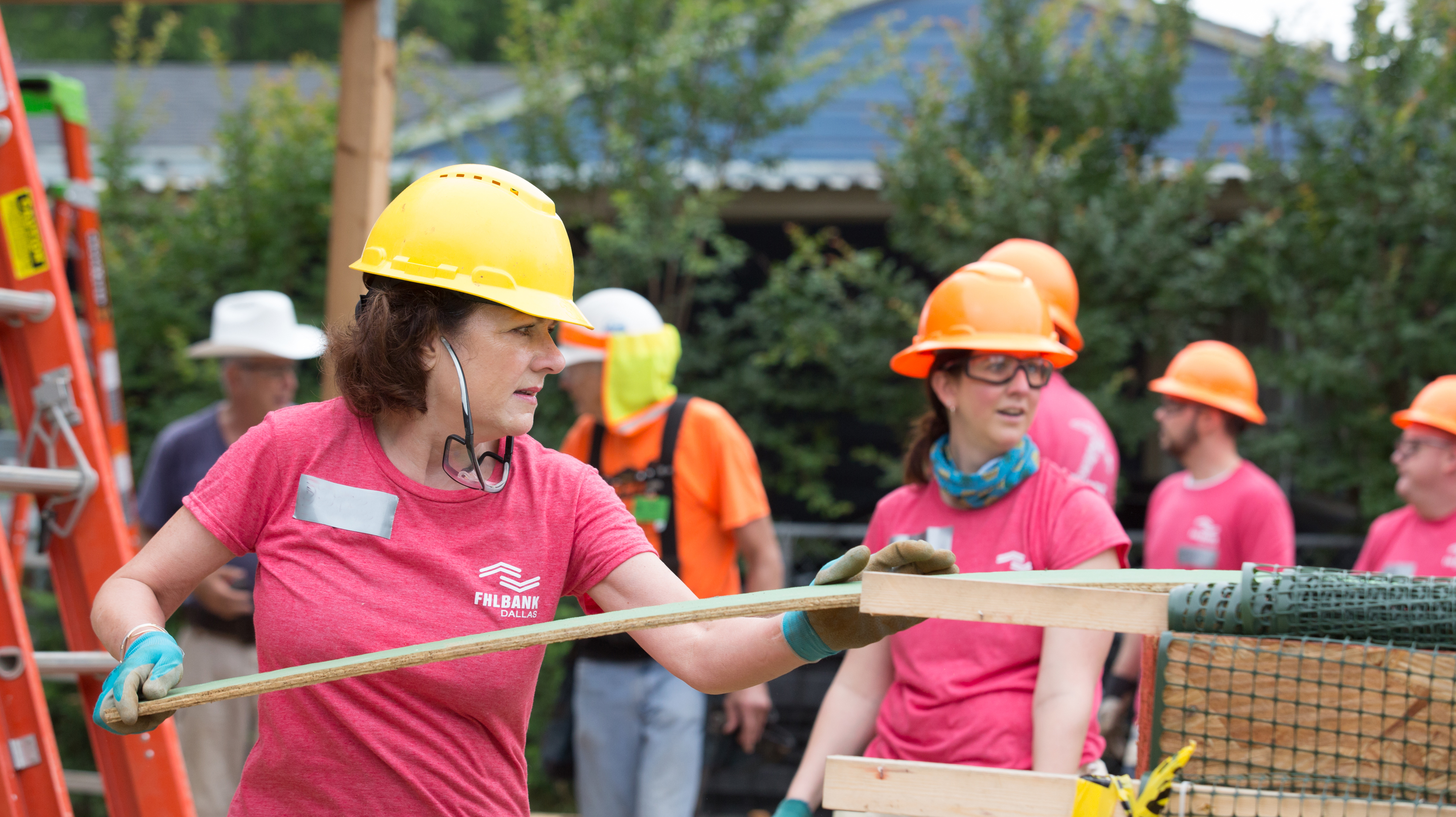 DO GOOD
We are true to our authentic selves. We treat people with respect. We encourage a spirit of gratitude. We embody service as a way of life.