---
FHLB Dallas FORTIFIED Roofs Complement Disaster Response
$1.75M Fund Designed to Build Roofs that Will Withstand Severe Weather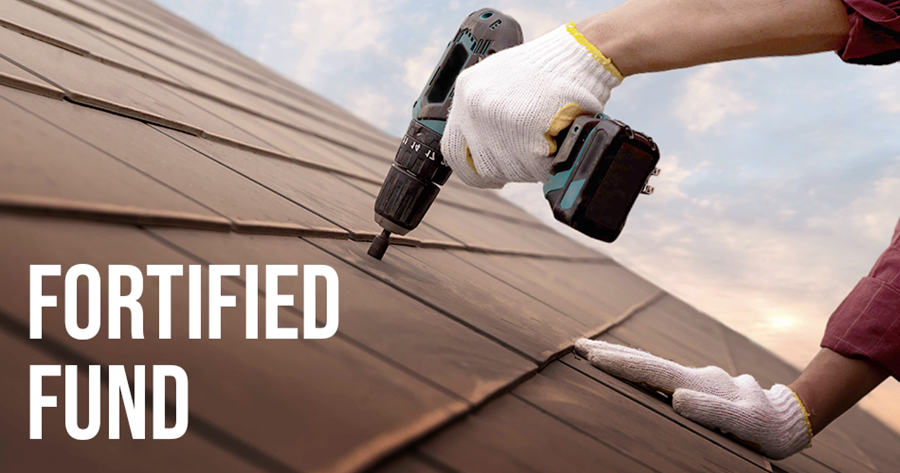 The Federal Home Loan Bank of Dallas is ready to assist with grants and low-cost loans to help communities recover when tornadoes, hurricanes and other emergencies hit. One of our newest programs, the FHLB Dallas FORTIFIED Fund, takes a proactive approach to help communities increase their resiliency before disaster strikes.

Our FHLB Dallas FORTIFIED Fund provides grants to homeowners to replace their roofs with storm-resistant or "fortified" roofs that are designed to withstand damage from hurricanes, high winds, hailstorms, severe thunderstorms and tornadoes rated EF2 or lower.

We launched the program this summer with $1.75 million for use in 2023.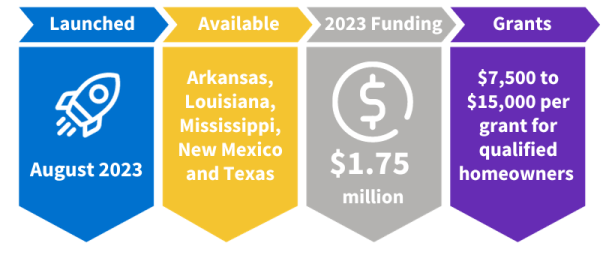 It's a good time to talk about the fund as September is National Preparedness Month, a time to prepare for disasters and emergencies before they happen.

Before launching the FHLB Dallas FORTIFIED Fund, we worked hand-in-hand with the Insurance Institute for Business & Home Safety (IBHS) and Smart Home America as we created this fund. IBHS is a scientific research firm supported by the insurance industry to help create more resilient communities. The institute developed the FORTIFIED Home program through research and field study to reduce property loss through the construction of roofs designed to strengthen homes against the perils of severe weather. Smart Home America is a nonprofit that has successfully promoted FORTIFIED roofing in Gulf Coast communities.

Historically, our five-state District of Arkansas, Louisiana, Mississippi, New Mexico and Texas has had its share of natural disasters, including devastating tornadoes and high winds this spring in Arkansas and Mississippi, and multiple hurricanes that have hit Gulf Coast communities over the years.

We are here to help.

In April and again in August, we activated our Disaster Relief Program, which includes favorably priced advances (loans) and a Disaster Rebuilding Assistance fund to help with recovery efforts in Federal Emergency Management Agency-declared disaster areas in our District.

Our disaster relief programs, such as those mentioned above, are made available through our member institutions and are developed with them in mind to assist as they respond to needs in their communities.

We also provided additional charitable relief, including up to $2.5 million in Small Business Recovery Grants and up to $500,000 to our member financial institutions to assist income-qualified employees in recovery. In late August, we joined one of our members, Renaissance Community Loan Fund, to disburse $160,000 in recovery grants to eight businesses in Amory, Mississippi.


It's truly humbling to see what these small businesses went through, and it has been gratifying to stand alongside our members' communities to provide much-needed support.

So, as we progress through National Preparedness Month, please know that we will continue to be a source of funding for our members that they can leverage in the communities they serve. Whether you are a homeowner concerned about hurricanes, high winds, flooding or other natural disasters that could impact your roof, or an FHLB Dallas member who serves customers in disaster-prone areas, we encourage you to learn more about the FHLB Dallas FORTIFIED Fund and our disaster programs.

If you have questions, we encourage you to reach out to our Community Investment department for assistance.

Greg Hettrick is senior vice president and director of Community Investment at FHLB Dallas.