---
Brett Seybold Elected to Federal Home Loan Bank of Dallas Board of Directors
Mr. Seybold Fills One of Three Open Positions on FHLB Dallas Board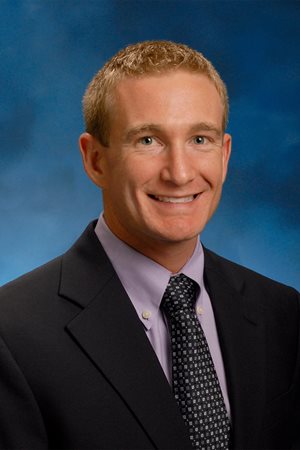 DALLAS, TEXAS, NOVEMBER 20, 2023 — The Federal Home Loan Bank of Dallas (FHLB Dallas) is pleased to announce the election of Brett Seybold to the FHLB Dallas Board of Directors (Board) as a member director representing Texas. His four-year term begins January 1, 2024, and concludes December 31, 2027.

Mr. Seybold is senior vice president and treasurer of United Services Automobile Association (USAA) in San Antonio, Texas, and brings more than 19 years of industry experience to the Board.

"I'm honored to have been elected by fellow FHLB members to this important role, helping FHLB Dallas pursue its important mission during this transformative time, and representing the interests of banking and insurance industries alike," said Mr. Seybold. "It's also my deep privilege to represent USAA and the military community we serve."

In his current position, Mr. Seybold is responsible for USAA's more than $200 billion balance sheet, capital management, liquidity, capital markets, rating agencies and investment portfolios. Additionally, he is responsible for USAA's stress tests, financial analytics, economic capital modeling and other heightened standard requirements on banks with more than $100 billion in assets.

"Mr. Seybold's experience and expertise are a great fit and complement the existing Board," said FHLB Dallas President and CEO Sanjay Bhasin. "We are fortunate to have him."

Since 2021, Mr. Seybold has served as the FHLB Dallas Insurance Member Advisory Council Chair (IMAC). He also serves as a Board member and Finance Committee member for Haven for Hope, a San Antonio-based nonprofit, that is nationally recognized for its unparalleled impact on homelessness.

About the Federal Home Loan Bank of Dallas
The Federal Home Loan Bank of Dallas is one of 11 district banks in the FHLBank System created by Congress in 1932. FHLB Dallas, with total assets of $147.6 billion as of September 30, 2023, is a member-owned cooperative that supports housing and community development by providing competitively priced loans and other credit products to approximately 800 members and associated institutions in Arkansas, Louisiana, Mississippi, New Mexico and Texas. For more information, visit our website at fhlb.com.



---
Contact Information:
Corporate Communications
Federal Home Loan Bank of Dallas
fhlb.com
214.441.8445