---
Ohkay Owingeh Housing Authority Awarded $300K for Down Payment Assistance

Century Bank and FHLB Dallas Provide Affordable Housing Program Funds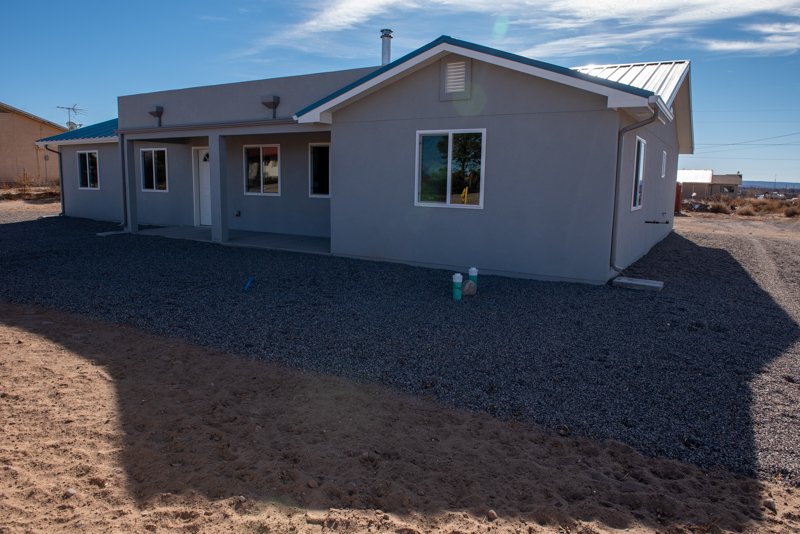 OHKAY OWINGEH, NEW MEXICO, January 27, 2022 – Century Bank and the Federal Home Loan Bank of Dallas (FHLB Dallas) have partnered to award Ohkay Owingeh Housing Authority (OOHA) a $300,000 Affordable Housing Program (AHP) subsidy to help fund a down payment assistance program for tribal members of the Ohkay Owingeh reservation for 30 new construction homes in northern New Mexico.

OOHA was established in 1997 by the Ohkay Owingeh Tribal Council to provide housing services for the tribal members living on the Ohkay Owingeh reservation. It provides new development, rehabilitates homes and provides homeownership counseling for new homeowners. During that time, OOHA has rehabilitated 300 homes and built about 80 new homes.

Some of the homes on the reservation are more than 700 years old and remain occupied by descendants of those who originally settled on the land. The homes have deteriorated due to the extensive use, and some of the families chose to move into modern subdivisions outside of the Pueblo core area in New Mexico. OOHA will construct 30 new affordable homes as part of this $6.8 million project to encourage tribal members to stay on the reservation and keep this historical reservation alive.

"Many tribal members are low income and can't afford to renovate or develop their homes on the reservation," said Tomasita Duran, executive director at OOHA. "We want families to continue to live on or move back to the reservation. They are a piece of our history, and the funds will help us achieve this goal."

Jeff Szabat, senior vice president and retail director at Century Bank, said this project will create an impact on the reservation.

"The Affordable Housing Program is the best tool to achieve OOHA's goal of offering affordable housing to its tribal members," said Mr. Szabat. "The funds will go a long way on this project, and we are grateful to have a partner like FHLB Dallas."

AHP funds are intended to assist FHLB Dallas members in financing the purchase, construction and/or rehabilitation of owner-occupied, rental or transitional housing and housing for homeless individuals. AHP funds must be used to benefit households with incomes at or below 80 percent of the median income for the area.

In 2021, FHLB Dallas awarded $18.5 million in subsidies to 26 affordable housing projects. The subsidies will help create 2,113 new or rehabilitated housing units, including $1 million for 96 units in New Mexico.
Between 1990 and 2021, FHLB Dallas has awarded $344.6 million in AHP and Homeownership Set-Aside Programs and has assisted nearly 60,000 households.

"Century Bank is making a significant impact in the community it serves with AHP funds, and we are pleased to be partnering with them on this worthy project," said Greg Hettrick, first vice president and director of Community Investment at FHLB Dallas.

For more information about the AHP, visit fhlb.com/ahp.

About Century Bank
Established in 1887, Century Bank remains a locally owned community bank with active ties to the communities we serve. With several branches throughout New Mexico, Century Bank offers a full range of quality banking products and services to businesses and residents in New Mexico. For more information, visit the bank's web site at MyCenturyBank.com.

About the Federal Home Loan Bank of Dallas
The Federal Home Loan Bank of Dallas is one of 11 district banks in the FHLBank System created by Congress in 1932. FHLB Dallas, with total assets of $60.2 billion as of September 30, 2021, is a member-owned cooperative that supports housing and community development by providing competitively priced loans and other credit products to approximately 800 members and associated institutions in Arkansas, Louisiana, Mississippi, New Mexico and Texas. For more information, visit our website at fhlb.com.

---
Contact Information:
Corporate Communications
Federal Home Loan Bank of Dallas
fhlb.com
214.441.8445