Member Submission Window: May 23 to June 30, 2022
For 2022, FHLB Dallas has allocated $400,000 in Partnership Grant Program (PGP) funds to assist community-based organizations (CBOs).

PGP awards provide 3:1 matches of member contributions to provide grants up to $12,000 that help promote and strengthen relationships between CBOs and FHLB Dallas members. The PGP also complements the development activities fostered by FHLB Dallas' Affordable Housing and Community Investment programs.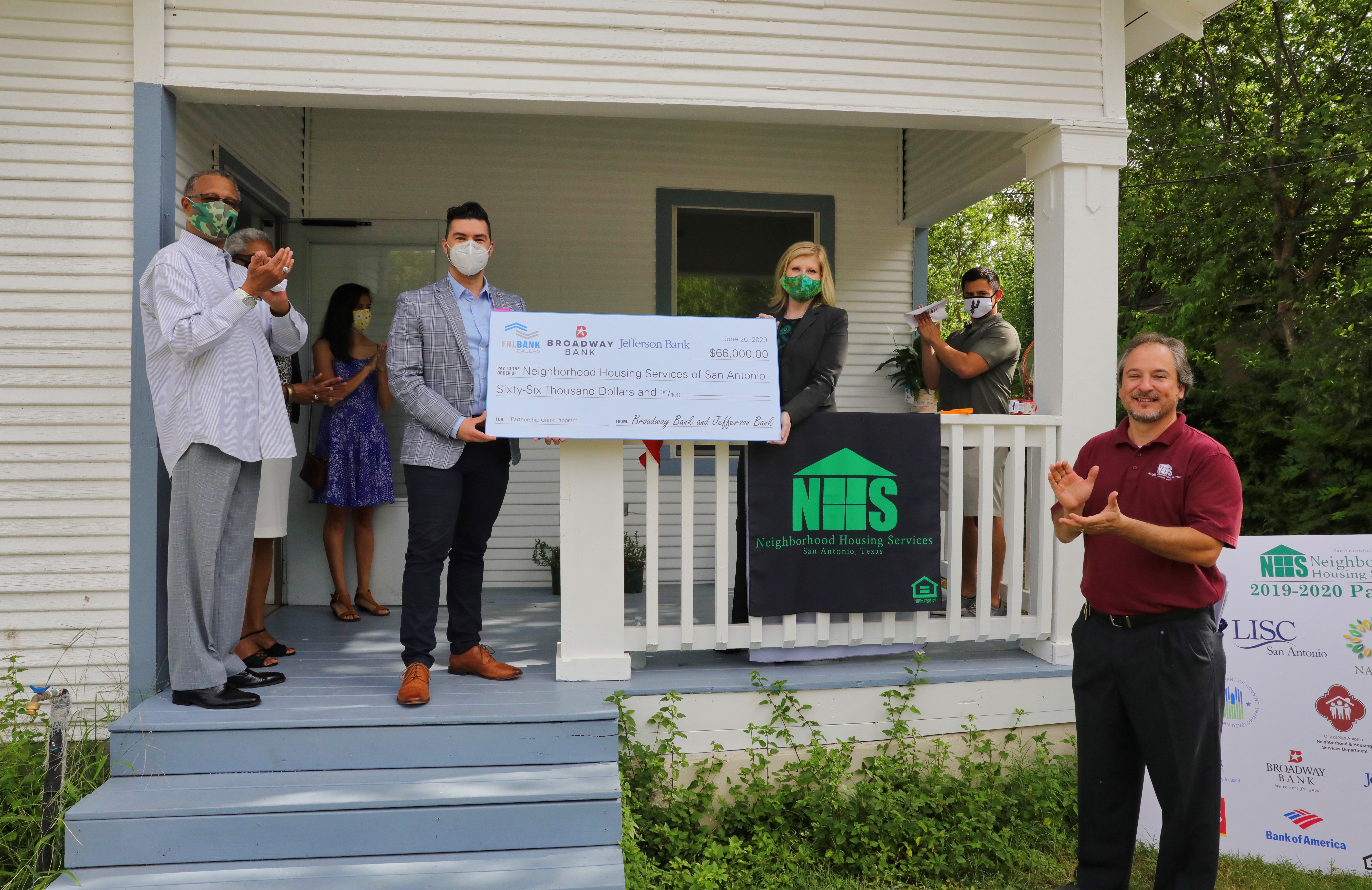 2021 PGP Recipients
FHLB Dallas awarded $400,000 in Partnership Grant Program funds, and its members provided an additional $200,250 for a total of $600,250 awarded to community-based organizations.
Resources
---
PGP Awards are Based on Member Contributions
PGP awards are matched by the member's contribution to a CBO of $500 up to $4,000 at a 3:1 ratio. PGP grants are offered once a year through FHLB Dallas' member institutions via a lottery system.
---
Eligible CBOs
The CBO must have 501(c)(3) recognition by the IRS and be involved with affordable housing, stimulating small business development or providing small business technical assistance within the District. Total revenues may not exceed $600,000.
---
Uses of PGP Funds
Partnership Grants may be used for the following purposes:
Social Services
To offset costs associated with providing aid and meeting needs of the community such as economic and rental assistance, shelter and housing and job training.
Organizational Capacity-Building
To offset operational and administrative expenses
Purchase or rent equipment or computer software
Hire staff and/or consultants
Secure technical assistance, training or consulting
Sponsor special program-related events, meetings or conferences
Assistance in Applying for Grants and Other Funding Sources
To cover expenses in preparing applications for FHLB Dallas programs
Hire fundraising and/or grant-writing consultants
Contractual services
Architectural, engineering and survey fees (pre-development project costs)
Legal, accounting and administrative costs (program operating expenses)
Research and studies
For marketing, feasibility and planning studies for economic development and affordable housing projects
Environmental studies
Lead and asbestos testing