---
Oil Makes a Comeback, But Will Delta Variant Derail Progress?

The world's largest shale oil formation, the Permian Basin, which covers a swath of West Texas and southeast New Mexico, is making a comeback with rising rig counts, although COVID-19's Delta variant is adding some volatility to the recovery.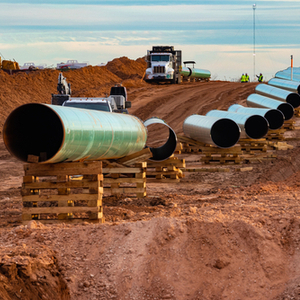 A rising wave of vaccines and renewed spring and summer vacation travel brought back demand in the second quarter. According to Enverus, 580 rigs were operating in the United States as of August 12, up 104 percent on the year, with the bulk of those in the Permian Basin. So far in the third quarter, the Permian count has averaged 227 rigs, up from 219 in Q2 and 194 in Q1, according to Enverus.

Last month, Big Oil, including Chevron and Exxon, reported earnings that were above estimates as higher prices and greater demand led to profits for the second-straight quarter. It was a far cry from sharp losses in the year-ago quarter.

Although demand for oil is up considerably from last year, prices slid in early August after investors got spooked by Chinese government measures to halt the spread of the highly contagious Delta variant.

After largely eradicating the virus early last year, China has responded to periodic outbreaks with mass testing and strict lockdowns of neighborhoods or entire cities, according to an August 9 article in The New York Times.

The city of Wuhan, where the virus was first detected in late 2019, tested all of its 11 million residents over the weekend of August 6-8 after reporting its first Delta cases.

In the United States, the International Energy Agency said August 13 that the Delta variant could slow the recovery and global demand.

Despite that, oil prices are still far ahead of where they were last year when U.S. West Texas Intermediate oil futures went into negative territory in April 2020 for the first time in history.

Brent crude oil, a global benchmark, reached over $76 a barrel in late June and was trading at $70.59 a barrel on August 16, and U.S. West Texas Intermediate (WTI) crude was $67.49 a barrel, a vast improvement over prices in the spring of 2020.

In June, prior to the Delta variant spread in the U.S., oil exploration and production activity continued to grow in the Federal Reserve's 11th District, which includes Texas and parts of New Mexico and Louisiana, according to the latest Dallas Fed Energy Survey.

The oil production index rose from 16.3 in the first quarter to 35.0 in the second quarter—its second-highest reading since the survey's inception in 2016.

The business activity index—the survey's broadest measure of conditions facing 11th District energy firms—remained elevated at 53.0, essentially unchanged from its first-quarter reading. The index for capital expenditures increased from 31.0 to 42.4, indicating an acceleration in capital spending among E&P firms. The employment index also rose to 9.9 from 8.4.

The Dallas Fed will take its next energy survey on September 29, and the district should learn more about how the Delta variant is impacting oil industry activity in the Permian Basin when energy companies are surveyed.

In the meantime, the oil & gas industry will keep a close eye on the spreading Delta variant, which is still a big unknown for its potential impacts on tamping down oil demand and prices.

Bud Gill is a vice president and assistant treasurer for FHLB Dallas.