---
Oil and Gas Activity Expands in Q1 as Optimism Returns
Activity in the oil and gas sector expanded strongly in first quarter 2021, starting the year on a dramatically positive note, according to the Dallas Fed Energy Survey, as the six-month outlook hit the highest reading in the survey's five-year history.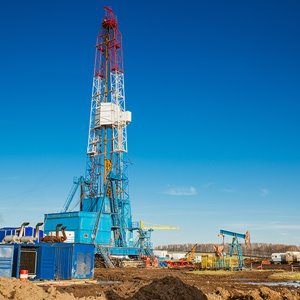 Over half of the oil and gas executives answering the survey said they expect their headcounts to remain steady this year, and 39 percent said they were expecting to hire.

Overall, the survey presented an improving picture of the oil and gas industry in the Fed's 11th district, which covers Texas, southern New Mexico and northern Louisiana. Many of those surveyed have national and global operations.

Federal Home Loan Bank of Dallas (FHLB Dallas) District members are located in the three energy-heavy states surveyed by the Fed, and those members could see spinoff economic and financial benefits if the outlook proves to be on point. FHLB Dallas has about 800 financial institution members and many of them have customers which include the oil and gas companies operating in the oil-rich Permian Basin and the many vendors that serve them. Besides Louisiana, New Mexico and Texas, the Dallas FHLB District also includes Arkansas and Mississippi.

"Business activity grew strongly, and survey respondents reported a dramatic improvement in their outlook. For the first time in two years, there were more firms reporting increased employment than job cuts," said Michael Plante, Dallas Fed senior research economist.

Here are a few takeaways from the survey that we think will be of interest to the FHLB Dallas District:
The business activity index – the index's broadest measure of conditions ­‑- soared from 18.5 in the fourth quarter to 53.6 in the first, reaching its highest reading in the survey's five-year history
The oil production index rose from 1.0 in the fourth quarter to 16.3 in the first quarter. Likewise, the natural gas production index turned positive and increased 18 points to 15.9
The index for capital expenditures increased from 12.5 to 31, indicating an acceleration in capital spending among exploration and production firms
Seventy-one percent of executives expect the selling price of their firm's primary service or product to increase slightly from December 2020 to December 2021
Breakeven prices on West Texas Crude (WTI) for profitably drilling a new well averaged $52, up from last year's average of $49 although breakeven was $50 for the Permian Basin.

"Higher oil prices since the start of the year mean more than half of respondents are now able to profitably drill a new well," Plante said.

The Fed collected data March 10 through March 18, and 155 energy firms responded. Of the respondents, 104 were exploration and production firms, and 51 were oilfield services firms.

Steve Jones is an administrative vice president and a portfolio manager II for FHLB Dallas.