---
Three Ways FHLB Dallas Supports Small Business
Entrepreneurs and small business owners make a critical contribution to the economy. Every day, they work to drive modern innovation and create meaningful employment opportunities in their communities. As they work tirelessly to support their families and help shape the economic landscape of their communities, entrepreneurs and small business owners can experience their fair share of financial challenges.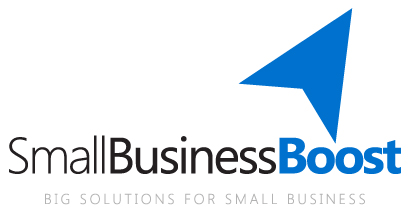 According to a small business survey conducted by the Federal Reserve System in 2018, 43 percent of small businesses sought external funding for their businesses. In 2017, more than half of firms that sought new funding experienced a financing shortfall, meaning they did not receive the funding they had hoped for. Many turn to big banks and online lenders in favor of community banks or credit unions for funding, but what happens when those first options fall through?
In honor of the Small Business Administration's (SBA) National Small Business Week, I'd like to feature ways in which the Federal Home Loan Bank of Dallas (FHLB Dallas) has provided support to the small business community through our member institutions.
Following are three ways FHLB Dallas helps small business development in our members' communities.
1. Lowering the Cost of Funds to Members that Invest in Small Businesses
Our Economic Development Program (EDP) provides favorably priced advances to assist members in funding qualified economic development projects. In 2018, FHLB Dallas funded $52.4 million in discounted advances to our members through EDP. As a result, 88 small businesses received competitively priced loans from our members to finance their operations.
FHLB Dallas also awarded $739,855 in the final year of its EDPPlus grant program. All funds went on to create 875 jobs. To learn more, visit our website.
2. Matching Member Donations to Nonprofits Focused on Lifting up Small Businesses
Every year FHLB Dallas holds a lottery to select nonprofit recipients who will receive a 3:1 matching contribution made by our members. Through our members, we awarded a total of $300,000 to 32 community-based organizations in Partnership Grant Program (PGP) funds in 2018. Of those funds, $63,000 went to seven organizations that encourage local business activity and provide technical assistance to small businesses in their community. Visit fhlb.com/pgp for more information.
3. Making More Small Business Loans Bankable for Members
In 2019, FHLB Dallas introduced the new Small Business Boost (SBB) program which provides recoverable assistance with specific repayment terms to small businesses that would not otherwise meet member underwriting criteria. Subordinate to a loan made by our member, FHLB Dallas can provide up to $100,000 per transaction to offset shortfalls in collateral or borrower equity. This enables our members to comfortably close more small business deals than they normally would without changing their underwriting, which in turn gives the small business a greater chance at success.
Like the SBA 7A and 504 loan programs, SBB reduces our member's lending risk which makes it easier for small businesses to access capital. FHLB Dallas members who are SBA lenders can pair the SBA 7A or 504 loan programs with SBB to help more small businesses secure the financing they need to start up or expand their operation. Some eligible uses include building purchase, land acquisition and construction, facility expansion, machinery and equipment purchase, leasehold improvements, permanent working capital, and closing costs. For all the details, please visit fhlb.com/sbb.
Join us in celebrating National Small Business Week by supporting a small business in your community. Visit our website to learn more about ways to support small businesses in your community or contact the FHLB Dallas Community Investment department at 800.362.2944.
Melanie Dill is a community and economic development product manager for the Federal Home Loan Bank of Dallas.