---
FHLB Dallas Announces 2023 Appointments to the Affordable Housing Advisory Council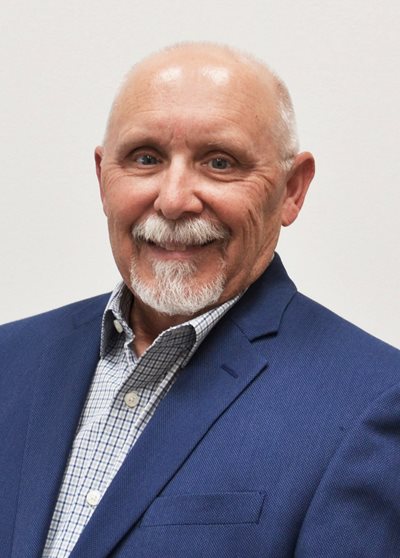 DALLAS, TEXAS, January 24, 2023 – The Federal Home Loan Bank of Dallas (FHLB Dallas) is pleased to announce the appointment of David Long to its Affordable Housing Advisory Council (Advisory Council) and the reappointment of four current Advisory Council members.

"I'm looking forward to meeting my fellow council members and getting to work," said Mr. Long, who brings more than 25 years of affordable housing finance experience to the Advisory Council.

During the past 18 years, he has served as president of Austin, Texas, -based Texas State Affordable Housing Corp. (TSAHC), where he is responsible for developing initiatives and policies to maximize the impact of statewide affordable housing programs. Mr. Long has worked with both single-family and multifamily housing, served as the Governor's liaison to the U.S. Interagency Council on Homelessness and helped launch TSAHC's Texas Supportive Housing Institute. His three-year term began January 1 and will expire on December 31, 2025.

"It's always great to welcome in fresh faces with fresh perspectives. David Long has a variety of experience that he offers the council and we're excited to see this relationship grow," said Greg Hettrick, senior vice president and director of Community Investment for FHLB Dallas. "We're also thrilled to see the reappointment of four members who have been excellent contributors to the council."

The following members were reappointed to the Advisory Council:

Chris Monforton, representing Mississippi, will serve as the Advisory Council chair. He serves a dual role as the chief executive officer of Habitat for Humanity Mississippi Gulf Coast and the chief executive officer of Habitat for Humanity Baldwin County, Alabama, since 2006 and 2017, respectively. Mr. Monforton has worked for Habitat for Humanity since 1999. As CEO, he provides thought leadership and drives innovation in housing and community development in local markets as well as the larger Habitat network.

Jeff Curry, representing New Mexico, has been elected to serve as the Advisory Council's vice chair. He has been the director of development for JL Gray Co. (JL Gray) for nearly 20 years. Mr. Curry manages the company's acquisition and development of new housing, as well as the rehabilitation of existing properties. The JL Gray is a for-profit management and development organization that specializes in multifamily affordable housing, managing more than 150 properties in five states. In addition, it participates in affordable housing policy discussions at the state and federal level and helped create the Southwest Affordable Housing Group to foster relationships between affordable housing developers, managers and agencies.

Jim Petty, representing Arkansas, is a veteran business owner and CPA. He is president and chief executive officer of the Strategic Realty Cos., which includes Strategic Realty Developers Inc. Since forming Strategic Realty in 2007, Mr. Petty has overseen the development and construction of more than $100 million in real estate transactions in Oklahoma and Arkansas. His companies develop, construct, manage and provide consulting services in the affordable housing industry. They have partnered with nonprofit agencies, housing authorities, community housing development organizations and other companies, providing various services needed to make affordable housing successful. Mr. Petty also is an Arkansas state senator for District 29.

Deborah Welchel, representing Texas, brings close to 30 years of affordable housing knowledge to the Advisory Council. She currently serves as the senior development director for Texas for Volunteers of America National Services, a subsidiary of Volunteers of America Inc. In her role, she analyzes markets, determines financial feasibility, assists with funding applications and lender/investor selections and oversees the construction draw process and permanent loan conversions. Ms. Welchel has served in many leadership roles during her career including manager of underwriting at Texas Department of Housing and Community Affairs, director for a Texas based Low-Income Housing Tax Credit developer and vice president of asset management for a property management company.

The remaining members of the Advisory Council are:
Nicole Barnes, Louisiana, executive director, Jericho Road Episcopal Housing Initiative
Charla Blake, Louisiana, Project Build a Future, Lake Charles
Angela Curry, Mississippi, Greenwood-Leflore-Carroll Economic Development Foundation
Isidoro Hernandez, New Mexico, executive director and CEO, New Mexico Mortgage Finance Authority
Matt Hull, Texas, executive director, Texas Association of Community Development Corporations
Calvin King Sr., Arkansas, president and CEO, Arkansas Land and Farm Development
Nicole Martinez, New Mexico, executive director, Mesilla Valley Community of Hope
Tim Pierce, Texas executive director, South Plains Association of Governments
About the Federal Home Loan Bank of Dallas
The Federal Home Loan Bank of Dallas is one of 11 district banks in the FHLBank System created by Congress in 1932. FHLB Dallas, with total assets of $89.6 billion as of September 30, 2022, is a member-owned cooperative that supports housing and community development by providing competitively priced loans and other credit products to approximately 800 members and associated institutions in Arkansas, Louisiana, Mississippi, New Mexico and Texas. For more information, visit our website at fhlb.com.

---
Contact Information:
Corporate Communications
Federal Home Loan Bank of Dallas
fhlb.com
214.441.8445