---
San Antonio Nonprofit Receives Funding for Affordable Housing Remix
Wells Fargo and FHLB Dallas Award AHP Subsidy for The Arbors at West Avenue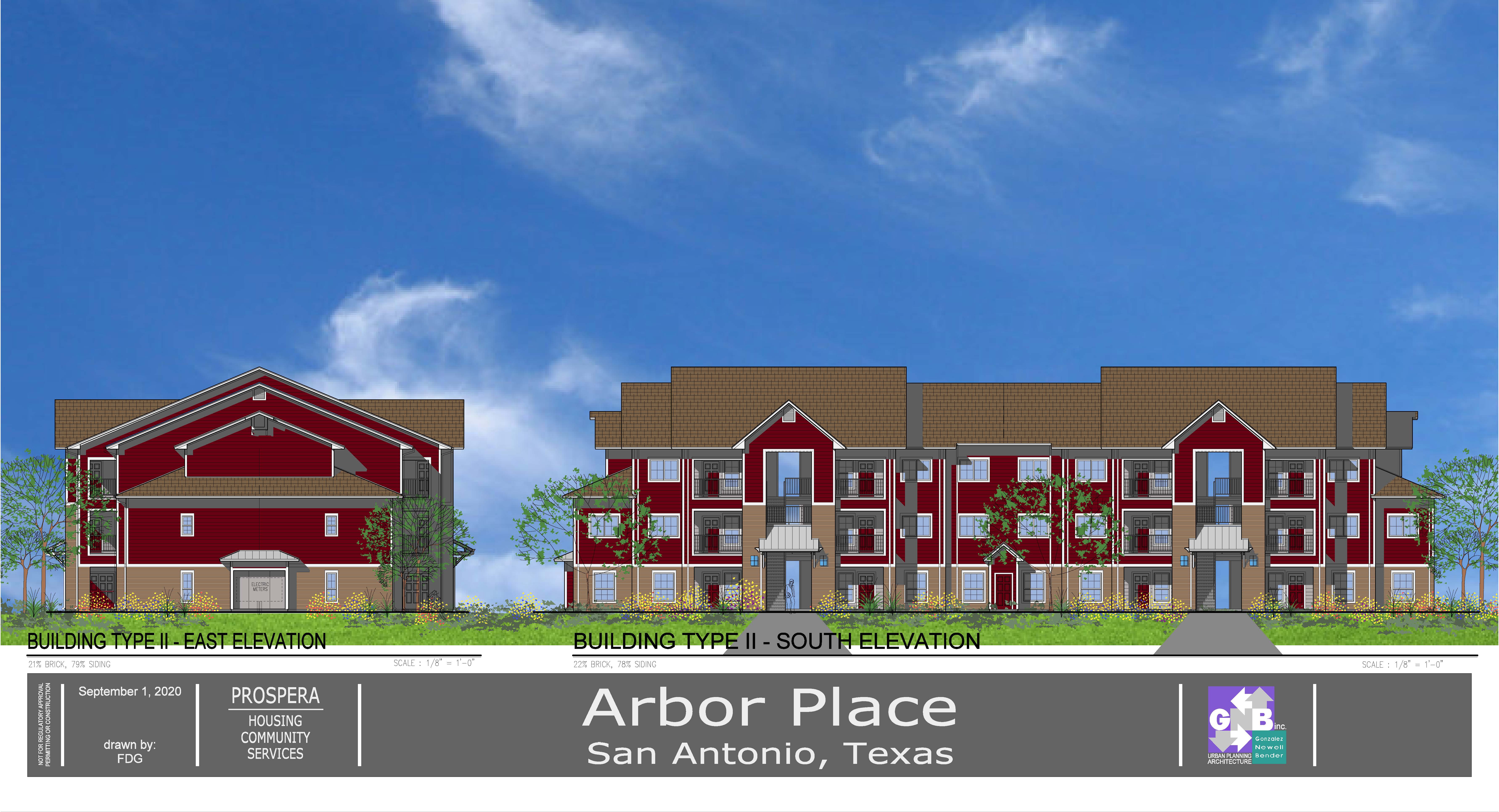 SAN ANTONIO, TEXAS, April 15, 2021 – Wells Fargo and the Federal Home Loan Bank of Dallas (FHLB Dallas) have awarded a $750,000 Affordable Housing Program (AHP) subsidy to Prospera Housing and Community Services to help fund the creation of a new apartment community in San Antonio, Texas.

The $41.1 million project includes demolition of one of two contiguous apartment complexes (Arbor Place Apartments) and rehabilitation of the other (West Avenue Apartments) to create a new cohesive complex that will be called The Arbors at West Avenue in the central part of the city.

"Arbor Place is in serious disrepair and has become a magnet for serious crime, so demolition of it along with the reconstruction of the neighboring complex will help stabilize and improve the entire neighborhood and discourage criminal activity in the area," said Gilbert Piette, executive director of Prospera Housing Community Services.

Prospera is the owner of West Avenue Apartments which will acquire Arbor Place and oversee the plan to create the new apartment community.

"Prospera has extensive experience in developing, operating and preserving affordable housing," said Laura Cabanilla, senior vice president, community relations, Wells Fargo. "These types of collaborations allow us to expand our reach outside of our direct customers and make a greater impact across the Greater San Antonio community, especially in underserved areas where affordable housing is scarce. We are looking forward to seeing how The Arbors at West Avenue development will transform this neighborhood."

AHP funds are intended to assist FHLB Dallas members in financing the purchase, construction and/or rehabilitation of owner-occupied, rental or transitional housing and housing for homeless individuals. AHP funds must be used to benefit households with incomes at or below 80 percent of the median income for the area.

In 2020, FHLB Dallas awarded $19.4 million in subsidies to 38 affordable housing projects. The subsidies will help create 2,749 new or rehabilitated housing units. Included in that total is $10.2 million in subsidies for 1,475 units of housing in Texas.

Since the AHP's inception in 1990, FHLB Dallas has awarded more than $323 million in the AHP General Fund and Homeownership Set-Aside Programs and has assisted more than 57,000 households.

"We've had a great partnership with Wells Fargo over the years," said Greg Hettrick, first vice president and director of Community Investment at FHLB Dallas. "And this San Antonio development is yet another example of its thoughtful support of affordable housing initiatives."

For more information about the AHP, visit fhlb.com/ahp.

About the Federal Home Loan Bank of Dallas
The Federal Home Loan Bank of Dallas is one of 11 district banks in the FHLBank System created by Congress in 1932. FHLB Dallas, with total assets of $64.9 billion as of December 31, 2020, is a member-owned cooperative that supports housing and community development by providing competitively priced loans and other credit products to approximately 800 members and associated institutions in Arkansas, Louisiana, Mississippi, New Mexico and Texas. For more information, visit our website at fhlb.com.



---
Contact Information:
Corporate Communications
Federal Home Loan Bank of Dallas
fhlb.com
214.441.8445