---
Catholic Charities Housing Receives $750K for Sunray Lobo Canyon
Wells Fargo Bank and FHLB Dallas Provide Funds to Restore and Merge Apartment Units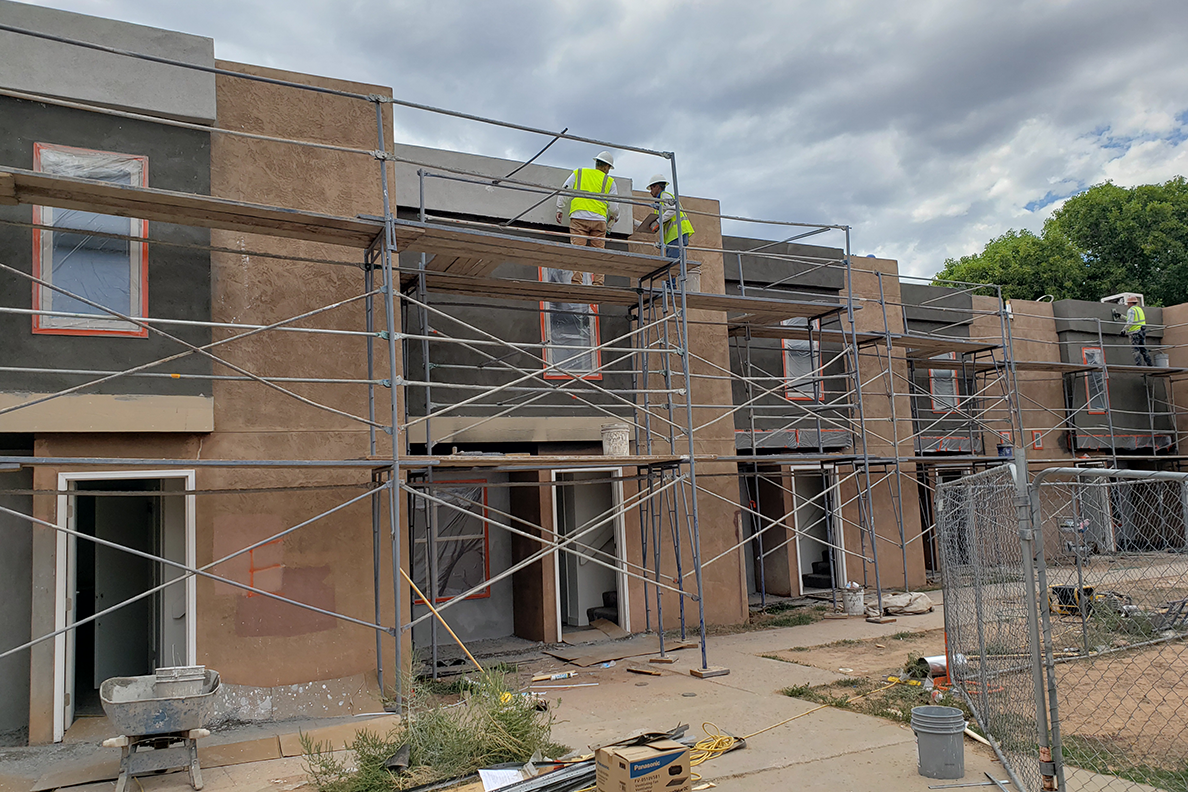 GRANTS, NEW MEXICO, March 4, 2021 – Wells Fargo Bank and the Federal Home Loan Bank of Dallas (FHLB Dallas) have awarded a $750,000 Affordable Housing Program (AHP) subsidy to Catholic Charities Housing Inc. (CC Housing) to rehabilitate and merge Sunray Apartments and Lobo Canyon Village Apartments.

The complex, to be known as Sunray Lobo Canyon in the future, will include converting one of the buildings into a functioning community building for a tenant base that includes a significant number of families with children. In addition, several units will be renovated to be compliant with the Americans with Disabilities Act to better serve residents with special needs.

"Both apartment complexes have aged around 40 years and their conditions have deteriorated," said Adam Saber, executive vice president and chief operations officer of CC Housing. "We are grateful for the AHP subsidy, which provides much-needed funding for this extensive project."

Total cost of the rehab is $17.9 million. Construction began in October and is expected to be completed in November 2023.

"Thanks to this project, dozens of families are going to have a place to live that they will be proud to call home," said Patricia Nie, vice president of Community Relations at Wells Fargo Bank in New Mexico. "We were happy to join with FHLB Dallas to support such a worthwhile cause."

AHP funds are intended to assist FHLB Dallas members in financing the purchase, construction and/or rehabilitation of owner-occupied, rental or transitional housing and housing for homeless individuals. AHP funds must be used to benefit households with incomes at or below 80 percent of the median income for the area.

In 2020, FHLB Dallas awarded $19.3 million in subsidies to 38 affordable housing projects. The subsidies will help create 2,749 new or rehabilitated housing units. Included in that total is more than $1.8 million in subsidies for 216 units of housing in New Mexico.

Since the AHP's inception in 1990, FHLB Dallas has awarded more than $323 million in AHP and Homeownership Set-Aside Programs and has assisted more than 57,000 households.

"FHLB Dallas was delighted to support renovation of Sunray Lobo Canyon through AHP because of the positive impact it has on the Grants community," said Greg Hettrick, first vice president and director of Community Investment at FHLB Dallas. "We are proud to join Wells Fargo Bank in the endeavor. Together, we can continue to improve the lives of the low-income families."

For more information about the AHP, visit fhlb.com/ahp.

About the Federal Home Loan Bank of Dallas
The Federal Home Loan Bank of Dallas is one of 11 district banks in the FHLBank System created by Congress in 1932. FHLB Dallas, with total assets of $64.9 billion as of December 31, 2020, is a member-owned cooperative that supports housing and community development by providing competitively priced loans and other credit products to approximately 800 members and associated institutions in Arkansas, Louisiana, Mississippi, New Mexico and Texas. For more information, visit our website at fhlb.com.


---
Contact Information:
Corporate Communications
Federal Home Loan Bank of Dallas
fhlb.com
214.441.8445