As of July 3, 2023, HAVEN has been expanded to include service members and Gold Star Families impacted since August 2, 1990.



Available Funds as of November 24, 2023: $67,788.85

Housing Assistance for Veterans (HAVEN) funds assist with necessary modifications to homes of U.S. veterans and active-duty, reserve or National Guard service members who became disabled by as a result of their military service since August 2, 1990. Alternatively, the funds can be awarded to Gold Star Families that were impacted during this time frame for home repairs/rehabilitation. HAVEN funds are available until the funds are exhausted or until December 31, 2023, whichever occurs first. The funds are disbursed on a first-come, first-served, homeowner-by-homeowner basis.
HAVEN program funds may be used to:

A retired Army veteran received the keys to his new home, thanks in part to a $7,850 HAVEN grant from Texas Capital Bank and FHLB Dallas to Operation FINALLY HOME.
Modify an existing home to meet the needs of a U.S. veteran or service member.
Offset construction costs of a newly constructed home.
Pay for a third-party inspection and developer fees. Developer fees may not exceed 10 percent of the HAVEN grant.
Assist with the down payment and/or closing costs to assist eligible veterans, service members or Gold Star Families purchase their first home (Effective July 1, 2022).
Each household may receive up to $15,000 toward a qualifying property located anywhere in the United States.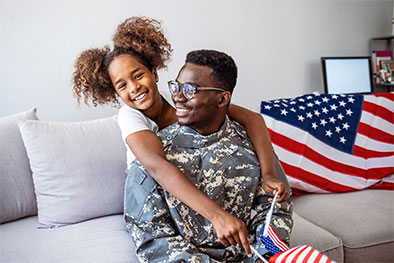 Participating HAVEN Members
Participating members are located within the state of charter origin and are listed in alphabetical order. Please note that members have their own underwriting criteria and lending area.