---
The FHLB Dallas MAC Advance Combines Maximum Advantage and Convenience
As a banker, you may be looking for ways to improve your margin or lower your funding cost. What if we told you that you can accomplish all those goals with a simple advance from the Federal Home Loan Bank of Dallas (FHLB Dallas)?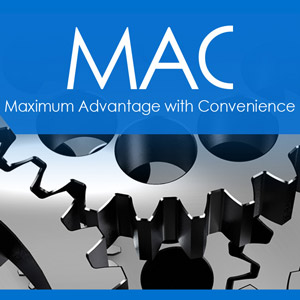 Currently, the lowest-priced advance on the FHLB Dallas menu is the new FHLB Dallas Maximum Advantage with Convenience (MAC) advance. The MAC advance is a short-term fixed-rate, fixed-term advance available in eight-, 13- or 26-week terms, and is typically used to fund short-term funding needs. Requiring a minimum of $50 million to book, we send members a reminder to re-book the advance just prior to maturity. We can also help our members roll into another advance to ensure continual funding.
How the MAC advance is funded
FHLB Dallas raises funds for our members' balance sheet needs through the daily sale of consolidated obligations in the global capital markets. Thanks to our AAA credit rating from Moody's and our AA+ rating from S&P Global, FHLB Dallas can raise funds in the capital markets at a slightly higher premium than the U.S. Treasury. Because our credit rating is almost as high as that of the U.S. government, FHLB Dallas is viewed as a safe and sound financial institution, allowing us to offer our members access to attractively priced capital.
FHLB Dallas passes on these benefits to our members with products such as the MAC advance.
Benefits of the MAC advance
FHLB Dallas provides a convenient reminder service to members before the MAC advance matures, giving members an opportunity to re-book the advance for the next eight-, 13- or 26-week term.

If you want to explore funding strategies, or roll an advance into a longer-term advance, visit fhlb.com or contact the Member Services Desk at 844.FHL.BANK (844.345.2265) or member.services@fhlb.com.
Christina Ungaro is an Assistant Vice President and Member Services Manager for the Federal Home Loan Bank of Dallas.