---
FHLB Dallas Provides HAVEN for Military Families

April Niswonger works for First National Bank Texas (FNBT), a Federal Home Loan Bank of Dallas (FHLB Dallas) member institution located at the U.S. Army's largest post: Fort Hood, a sprawling 218,000-acre installation in Texas that's home to an on-post population of nearly 55,000 people and 6,000 deployed soldiers.

It's a fitting backdrop to talk about FHLB Dallas' community investment program that assists qualifying disabled military veterans and their families, including Gold Star Families. This program is called Housing Assistance for Veterans, or HAVEN, for short.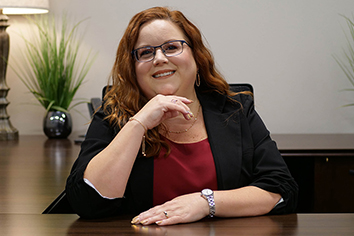 From her office at First Heroes National Bank, a division of First National Bank Texas (FNBT), Assistant Vice President Niswonger and the FNBT team help meet the banking needs of the Fort Hood community.

Mrs. Niswonger has a unique vantage point for serving military veterans and their families. We have also had a number of other members in our five-state District of Arkansas, Louisiana, Mississippi, New Mexico and Texas, that have served veterans and their families through HAVEN.

Increased Funding per Individual or Family

For 2023, we have increased the individual amount that a qualified applicant can receive to $15,000, up from $10,000. We administer this program through our members and not directly with the public. We'd like to encourage military veterans and their families interested in applying for HAVEN funds to apply through an FHLB Dallas member. You can search for an FHLB Dallas member that participates in HAVEN here.

Expanded Uses for HAVEN

We made an additional change to HAVEN last summer by introducing a pilot program in which we expanded how HAVEN funds could be used. They previously had been limited to home repairs of qualified veterans and Gold Star Families and to offset the cost of new construction. The pilot offering allows HAVEN funds to be used for down payment and closing costs for home purchases.

With rising mortgage rates and the high cost of housing straining family budgets across our region, we are confident the HAVEN program can be a valuable resource for military families struggling to afford a down payment.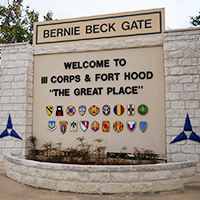 We'd like to encourage our members who haven't used HAVEN to consider applying for the available funding for 2023. Members and the public can learn more at fhlb.com/HAVEN.

Feel free to reach out to us at ahp@fhlb.com with questions.

We are thankful for all of our members who are helping us spread the word. Mrs. Niswonger tells me that FNBT's positive experience with its first HAVEN grant back in 2021 convinced the institution to spread the word about it to others. Being at Fort Hood, she adds, "provides an opportunity for outreach of a program we strongly believe in."

This program isn't possible without the participation of FHLB Dallas members, and we are thankful our members have taken an interest in HAVEN.

Greg Hettrick is senior vice president and director of Community Investment at FHLB Dallas.