---
Optimism Ticks Up but Inflation Key Worry for Owners of Small Businesses
As the nation's economists and politicians debate whether we are or aren't in a recession, the National Federation of Independent Business (NFIB) said August 9 that its Small Business Optimism Index rose 0.4 points in July to 89.9.

But just like the back-and-forth with the talk about the strength or lack of strength in the economy, there's also a caveat about this uptick in optimism: July was the sixth consecutive month below the 48-year average of 98.

In addition, 37 percent of small business owners reported that inflation was their single most important problem in operating their business, an increase of 3 points from June and the highest level since the fourth quarter of 1979.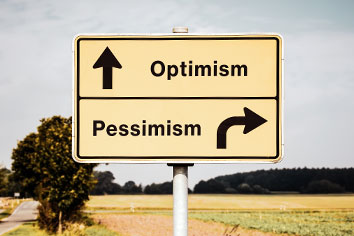 Uncertainty has been the word of the day, the week and of recent months as prices rise, the stock market gyrates, mortgage rates rise and dip, the housing market cools, and supply chain disruptions continue.

"The uncertainty in the small business sector is climbing again as owners continue to manage historic inflation, labor shortages and supply chain disruptions," said Bill Dunkelberg, NFIB chief economist. "As we move into the second half of 2022, owners will continue to manage their businesses into a very uncertain future."

For our member banks, savings institutions, credit unions and insurance companies who provide commercial real estate loans, letters of credit, residential mortgage loans, deposit accounts, lines of credit and a host of financial services to small businesses, keeping tabs on the mood of this business segment is important.

Here are some key findings from NFIB's latest survey of interest to the financial services industry:
Owners expecting better business conditions over the next six months increased 9 points from June's record low level to a net-negative 52 percent. Still, expectations for better business conditions have deteriorated every month from January to June of this year
The survey showed 51 percent of owners reporting capital outlays in the last six months
Of those making expenditures, 36 percent reported spending on new equipment, 21 percent acquired vehicles and 14 percent improved or expanded facilities
NFIB said 9 percent spent money for new fixtures and furniture, and 5 percent acquired new buildings or land for expansion
The survey indicated 22 percent of owners plan capital outlays in the next few months
In addition, 3 percent of owners reported that all their borrowing needs were not satisfied, 25 percent reported all credit needs met, and 62 percent said they were not interested in a loan. A net 5 percent reported their last loan was harder to get than in previous attempts
A net 19 percent of owners reported paying a higher rate on their most recent loan
The Uncertainty Index increased 12 points from last month to 67
Certainly, financial services firms, including banks, credit unions, savings institutions and insurance firms know customer relationships with small business clients are more important than ever as we navigate the uncertainty that seems ever-present in today's economy. It could be a bit of a bumpy ride. Hold on tight.

(Survey respondents were randomly drawn from NFIB's membership, and this survey was conducted in July.)

Bud Gill is a first vice president and assistant treasurer for FHLB Dallas.