---
Six Things to Watch in Commercial Real Estate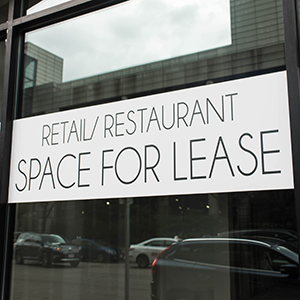 Despite the Federal Reserve's (Fed) decision to raise the federal funds rate by 0.5 percent to reduce unprecedented rates of inflation, commercial real estate (CRE) has held up fairly well.

Some interesting news is coming to light for CRE in the Southwest and nationally that points to encouraging signs for financial institutions involved in CRE lending. The sector isn't without headwinds, to be sure, and it remains to be seen how the more aggressive than normal federal funds rate hike will affect the economy going forward.

The rate hike and the Fed's decision to shrink its $9 trillion asset portfolio to tame inflation comes on the heels of the Mortgage Bankers Association's (MBA) updated forecast for total commercial and multifamily mortgage borrowing and lending, which it expects to rise slightly to $895 billion in 2022, up from $891 billion in 2021. Things look brighter in 2023, with the MBA estimating almost $950 billion of total CRE lending.

While the Fed's action could take some wind out of CRE lending sails as could persistent and pesky supply chain issues, the MBA notes that healthy property fundamentals and strong property values should keep commercial real estate mortgage demand at strong levels.

With that said, here are six interesting things happening in CRE:

1. Retail is a Comeback Kid in Dallas. We've all heard how retail has suffered during the coronavirus pandemic, making this trend particularly interesting: There's significant movement in the Dallas-Fort Worth (DFW), Texas, retail segment, which recorded more than 1.6 million square feet of positive net absorption in the first quarter of 2022, an 85 percent increase from the fourth quarter of 2021, according to CBRE. Mixed-use developments are reshaping DFW with newly announced projects, second phases breaking ground and construction throughout DFW. Vacancy declined 1.6 percent from Q1 2021, and the Central Dallas submarket has a healthy 97 percent occupancy rate. The Farm, in Allen, Texas, broke ground on its 3-acre open-air entertainment venue, and construction began this quarter in North Dallas that will bring 81,500 square feet of retail to the area. Other Texas markets are on the rebound as well, including Houston.

2. The Ukraine/Russia Effect. The runup in oil prices and increased domestic demand from the Ukraine/Russia war has increased office market activity by energy tenants in Houston, Texas, although they are being cautious about taking more space, according to CBRE. Uncertainty remains in the office sector, not just in Houston but nationwide, as companies navigate their hybrid and return-to-office plans. But back to Houston. The city is projected to lead the nation in population growth over the next five years, which could lead to growth in CRE lending there. In an employment forecast, the Greater Houston Partnership calls for some 75,500 jobs to be created in 2022.

3. Austin's Reputation Spreads Beyond Music. Music, technology, politics and the University of Texas top the list of economic drivers that come to mind for Austin, Texas. But it might be time to add "industrial mecca" to the list. Austin appears to be joining the ranks as a favored industrial market. The vacancy has tightened to a minuscule 4 percent — the second-lowest rate ever recorded, according to the fourth quarter (Q4) 2021 Austin Industrial Quarterly Report from NAIpartners. Q4 2021 also marks the sixth consecutive quarter that demand for industrial space there has outpaced supply. With strong demand, leasing, investment sales, construction growth and rising rents, the sector looks to stay strong as 2022 progresses, according to NAIpartners.

4. Apartment Rents Climb in New Mexico and Arkansas. The apartment sector continues its recovery nationwide with demand boosting rents and new construction underway in many locales. Effective 12-month rent in Albuquerque, New Mexico, grew by 27.2 percent, tied with Phoenix, Arizona, for the largest gain, according to Moody Analytics, which predicts that rent, nationally, will keep climbing in the first half of the year before showing signs of a deceleration. Preliminary figures from Moody's Analytics for the first quarter show Little Rock, Arkansas, was tied for fourth in the nation for Q1 2022 rent growth at 4.7 percent growth, behind only Miami, Florida (5.3 percent), Tulsa, Oklahoma (5 percent), San Francisco, California (4.8 percent) and Phoenix, Arizona (4.7 percent).

5. Louisiana Hospitality and Entertainment Returns. The hospitality industry took a big hit over the past two years, but we are seeing encouraging signs. After a two-year hiatus due to the COVID-19 pandemic, the New Orleans Jazz & Heritage Fest, a big economic driver, is underway through May 8. We've noticed a smattering of news about new hotels and restaurants opening as well. Nola.com's report that Second Line Stages, one of the largest television and film studio operators in Louisiana, is tripling the size of its New Orleans, Louisiana, space because movie production is booming again also caught our eye. Louisiana Economic Development tells us that as of April 11, there were 23 film projects in production or pre-production in Louisiana. These include 20 in New Orleans and one each in Baton Rouge, Lafayette and Shreveport.

6. Mississippi Resurgence. Over the past month the state announced several notable economic wins, boosting the state's office and industrial CRE sectors, including a corporate headquarters relocation for UniTek Global Services, which is moving from Pennsylvania to Jackson, Mississippi. About 275 of its 750 employees will work from Mississippi, UniTek said. Additionally, wood biomass producer Enviva will open its fourth Mississippi facility by opening manufacturing operations in Bond, Mississippi, creating approximately 100 direct jobs and more than 250 indirect jobs, according to Mississippi Governor Tate Reeves. And, Medtech company Baxter International has located a distribution hub in Marshall County, its second in Mississippi.

Kevin Kogucz is Vice President and Director of Financial Institution Sales for FHLB Dallas.