---
A Closer Look at Efforts to Increase Affordable Housing in the U.S.

With the Federal Housing Finance Agency (FHFA) under new leadership since June and a newly announced plan to increase the nation's affordable housing stock, we've decided to take a look at some of the specifics.

On September 1, the White House announced plans for 100,000 additional affordable homes for homeowners and renters over the next three years with a focus on the lower and middle segments of the market.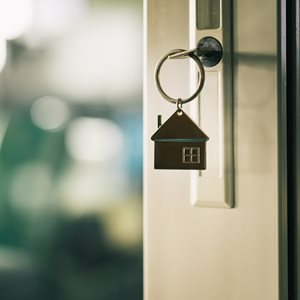 ​​​​​"The severe shortage of affordable housing in America requires coordinated government action," said Sandra Thompson, acting director of the FHFA, in a written statement following the release of the Biden administration's plan. "As part of the federal government's response, FHFA is instructing Fannie Mae (Fannie) and Freddie Mac (Freddie) to boost the housing supply in communities across the country by significantly increasing their Low-Income Housing Tax Credit investments and by expanding opportunities for local families to access affordable homeownership and rental housing," she said.

Here's a look at some of the more notable plans involving the FHFA and its regulated entities, Fannie and Freddie, to increase the nation's affordable housing stock and to make homes more affordable and available to low- to moderate-income buyers:

Fannie to Allow Rental Payments in Underwriting Process
Fannie will incorporate rental payment history into its mortgage underwriting process to help more renters become homeowners. The new underwriting process began on September 18. The move aims to expand access to credit, and thus homeownership, by widening the pool of potential borrowers.

Fannie's Desktop Underwriter will enable single-family lenders – with permission from mortgage applicants – to automatically identify recurring rent payments in the applicant's bank statement data to deliver a more inclusive credit assessment.

"With this update, Fannie Mae is taking another step toward understanding how rental payments can more broadly be included in a credit assessment, providing an additional opportunity for renters to achieve the dream of sustainable homeownership,"​ Ms. Thompson said.

FHFA Extends 'First Look Program'
FHFA will extend from 20 to 30 days the period during which owner-occupants, public entities and nonprofits will have exclusive ability to buy Fannie- and Freddie-owned properties before they are available for investor purchases as part of its First Look Program. Providing individuals, families and nonprofits with a longer amount of time to purchase Real Estate Owned (REO) properties could help keep owner-occupants living in these homes.

Launched in 2009, the First Look Program is designed to promote owner occupancy and neighborhood stabilization.

"Extending the amount of time owner-occupants have to bid on (an REO property) without competition is especially important for neighborhood preservation while the supply of homes for sale is severely limited," Ms. Thompson said.

FHFA Eliminates 'Adverse Market Refinance Fee'
FHFA recently eliminated a 50-basis-point fee that Fannie and Freddie had levied on most refinanced mortgages. The fee was designed to protect Fannie and Freddie from pandemic-related losses. Beginning on August 1, lenders were no longer required to pay the fee when they delivered refinanced mortgages.

Fannie and Freddie began charging the fee on most refinanced mortgages last year due to increased costs and risk associated with COVID-19. But they have performed remarkably well throughout the pandemic, and FHFA determined the fee was no longer necessary as a risk management tool.

FHFA Increases Fannie and Freddie's Investment Authority
FHFA recently announced that Fannie and Freddie will be permitted to invest up to $850 million annually in the Low-Income Housing Tax Credit (LIHTC) market as equity investors. Previously, Fannie and Freddie were limited to $500 million of investment annually in the LIHTC market.

FHFA stipulated that within the annual funding cap, any investments above $425 million in a given year are required to be in areas that have been identified by FHFA as markets that have difficulty attracting investors.

"Increasing the amount each Enterprise (Fannie and Freddie) can invest in the LIHTC market, especially in areas that have difficulty attracting investors, will help expand the supply of affordable housing across the country," Ms. Thompson said in a written statement.

The LIHTC is the primary government program available to address the shortage of affordable rental housing through the creation and preservation of affordable units in underserved areas throughout the country. It accounts for a majority of all affordable rental housing created and preserved in the United States, according to Fannie.

Making Financing More Available for Manufactured Housing
In 2020, FHFA authorized Fannie to accept loan delivery on single-wide manufactured housing. An eligible single-wide is a factory-built home placed on a permanent foundation and equivalent in quality and amenities to entry level stick-built housing. FHFA recently authorized Freddie to accept eligible single-wide manufactured housing loan deliveries as well, which will make more financing available for such properties and facilitate the delivery of more manufactured homes.

Making Financing More Available for 2-4 Unit Properties
FHFA has authorized Freddie to revisit certain mortgage eligibility requirements for two- to four-unit properties made in 2020 that reduced financing available by Freddie for these types of properties, which are disproportionately held by Black and Brown homeowners, according to a White House fact sheet on its affordable housing plan. The updates to the two- to four-unit mortgage eligibility requirements will add to the availability of rental units in these properties and provide additional wealth-building opportunities for new owners of these properties who benefit from the rental income associated with these units.

Reduce Exclusionary Zoning
FHFA also said it will conduct a study on the degree to which Fannie's and Freddie's mortgage activity is concentrated in jurisdictions with exclusionary policies. The report will provide data on the demographic characteristics of homeowners whose loans are purchased by them and the overall effect of these purchases in allowing localities to sustain restrictive zoning measures or helping to support localities enacting inclusionary zoning policies.

Conclusions
Housing affordability is a huge issue for the country with home prices hitting all-time record highs last year, and with prices still rising this year. The median sales price of single-family existing homes rose 22.9 percent to $357,900 in the second quarter of 2021, an increase of $66,800 from one year ago, according to the National Association of Realtors. Over a three-year period, 46 markets had price gains of over $100,000. Housing affordability is an issue on which we'll continue to watch and report.

Eric Haar is a vice president and director of Government and Industry Relations for FHLB Dallas.