---
What Financial Institutions Should Know About the New Stimulus Law

Last week, the U.S. House of Representatives and Senate approved a $908 billion, 5,500-page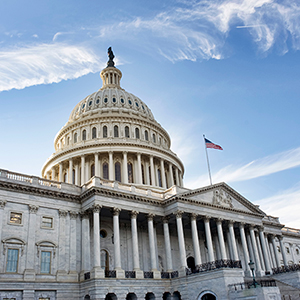 economic stimulus bill, the Consolidated Appropriations Act of 2021. The bill includes numerous provisions that community lenders and their customers will find helpful. President Donald Trump signed it on December 27.

Here is a summary of many of the bill's most important provisions directly impacting community lenders and their customers.

$284 billion for Paycheck Protection Program (PPP) loans that small businesses and nonprofits can use through September 30, 2021. Additional components of the renewed PPP include:

Borrowers who used PPP in the past are eligible to borrow again
A simplified PPP forgiveness process allowing loans of $150,000 or less to be forgiven after the borrower completes a one-page attestation
Tax deductibility of business expenses for which forgiven PPP loans were used
A safe harbor for PPP lenders from enforcement and penalties to include all certifications made by borrowers or applicants
Repeal of a Coronavirus Aid, Relief, and Economic Security Act provision that required PPP borrowers to deduct the amount of any Economic Injury Disaster Loans from their PPP forgiveness amount.

$300 per week in supplemental unemployment assistance through March 14, 2021
One-time stimulus payments of $600 for individuals with incomes below $75,000 and $1,200 for couples with combined incomes below $150,000, as well as an additional $600 per eligible child
$3.5 billion for the Community Development Block Grant Program
$25 billion in rental assistance to tenants
A one-year extension of the Current Expected Credit Losses implementation date to January 1, 2022
A one-year extension of Troubled Debt Restructuring relief for all financial institutions
A permanent 4 percent floor for Low Income Housing Tax Credit developments
Funding of the federal government through September 30, 2021
As recently reported by the American Bankers Association, the government could send a large number of the above-mentioned stimulus checks via the automated clearing house (ACH) very soon after the bill's passage. To be prepared, depository institutions may need to ensure that call center and ACH operations staffing levels are appropriate, as well as ordering and moving sufficient cash to meet a surge in ATM and branch withdrawals as stimulus payments land in customer accounts.

Lenders will also need to gear up for a possible influx of PPP loan applications, including applications from businesses that don't have existing relationships with a lender.

Several industry leaders praised the passage of the bill.


NAFCU applauds House passage of the latest coronavirus relief package, and the final bill includes many NAFCU-sought wins for the credit union industry.

NAFCU President and CEO Dan Berger
MBA commends Congress for passing this important piece of legislation that provides the necessary tools to protect borrowers, renters and small businesses.

MBA President and CEO Robert Broeksmit
Through tens of thousands of phone calls and direct messages to your members of Congress, you made your voices heard, community bankers and once again Washington paid attention.

ICBA President and CEO Rebeca Romero Rainey
Eric Haar is a vice president and director of Government and Industry Relations for FHLB Dallas.