The following resources can assist members and community organizations in promoting the HAVEN program or communicating to veterans organizations or prospective recipients about its criteria.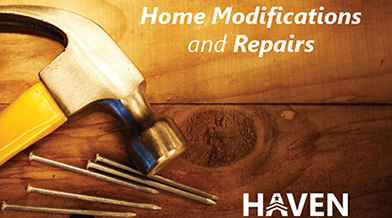 HAVEN Brochure
Download the brochure to review the recently expanded criteria of the HAVEN program.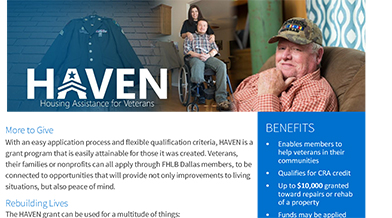 HAVEN Product Sheet
Get a quick snapshot of the HAVEN program and its uses.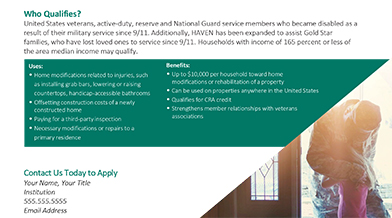 Customizable Marketing Sheet
FHLB Dallas members may use this customizable marketing sheet to help promote the HAVEN program. Add your logo and applicable contact information to promote the program among customers and veterans organizations.