What You Need to Know About COVID-19 Vaccines
Infectious Diseases Physician Shares Insights as Vaccinations Ramp Up
Registration is Open for the 2021 Affordable Housing Program (AHP) Webinars
Registration is open for the upcoming 2021 AHP webinars. You will learn how to apply using GrantConnect, how to register, eligibility requirements and more.
2021 Homebuyer Equity Leverage Partnership (HELP)
$4.5 million set aside for income-qualified, first-time homebuyers through member institutions. Now accepting applications.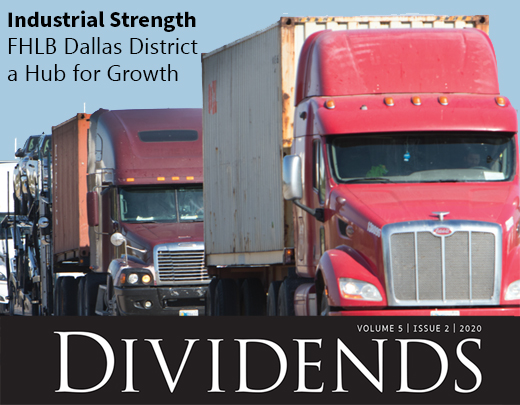 Member Magazine
The latest issue of Dividends looks at how the industrial sector continues to show strength as e-commerce and supply-chain modernization drive growth around the District.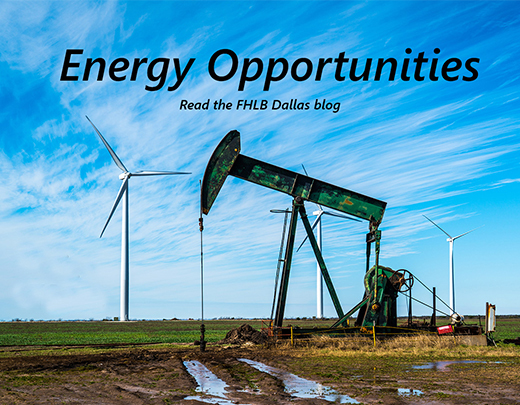 FHLB Dallas Blog
Learn how the fossil fuel industry will change after COVID-19.
Auction Type
Tuesday

February 09

Thursday

February 11

Tuesday

February 23

Thursday

February 25

Short-Term

(less than one year) Starting at 9:00 a.m. CT

NO

YES

NO

YES

Reverse Auction

(two- to 10-years) 8:30 a.m. - 9:30 a.m. CT

YES

NO

YES

NO
Auction Type
Tuesday

March 09

Thursday

March 11

Tuesday

March 23

Thursday

March 25

Short-Term

(less than one year) Starting at 9:00 a.m. CT

NO

YES

NO

YES

Reverse Auction

(two- to 10-years) 8:30 a.m. - 9:30 a.m. CT

YES

NO

YES

NO